Bowersox Enrichment Center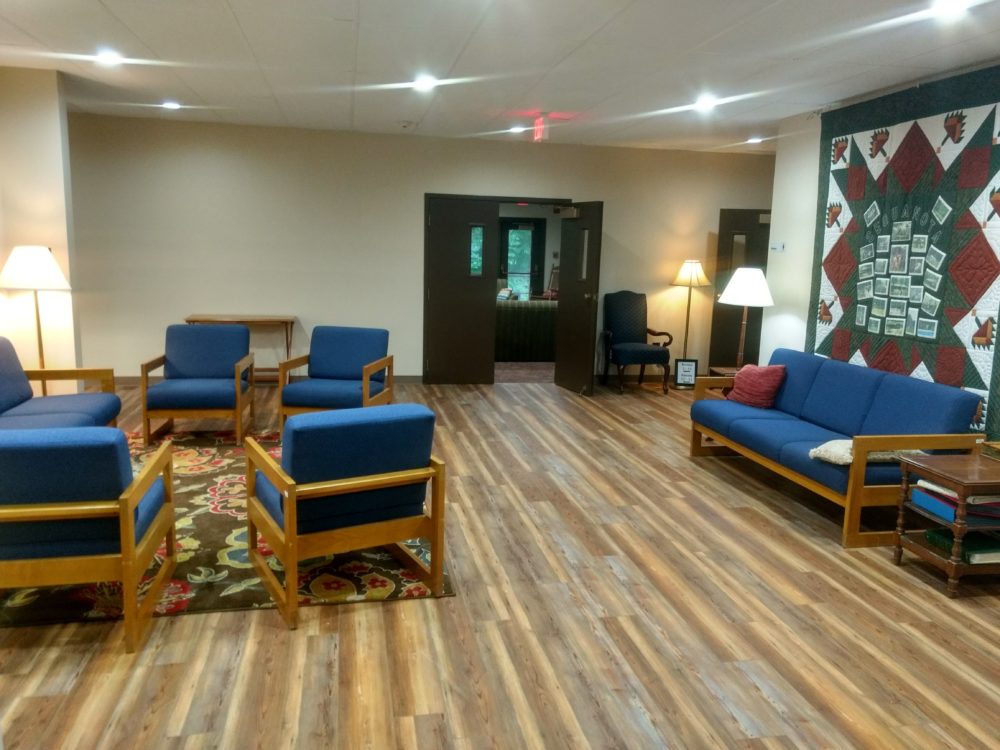 The forest surrounds the EC providing a quiet retreat setting. The EC includes 19 hotel-style lodging rooms with private bath, a small meeting room, a lounge/game room, and a larger gathering/ dining room with a fireplace. The lobby area is comfortable for gathering, registration and as a snack area. Wireless internet is available throughout the building. The lodging rooms vary in decor. Most have two single beds. Two rooms have a queen bed and a single bed. Another room has a bunk bed and two single beds.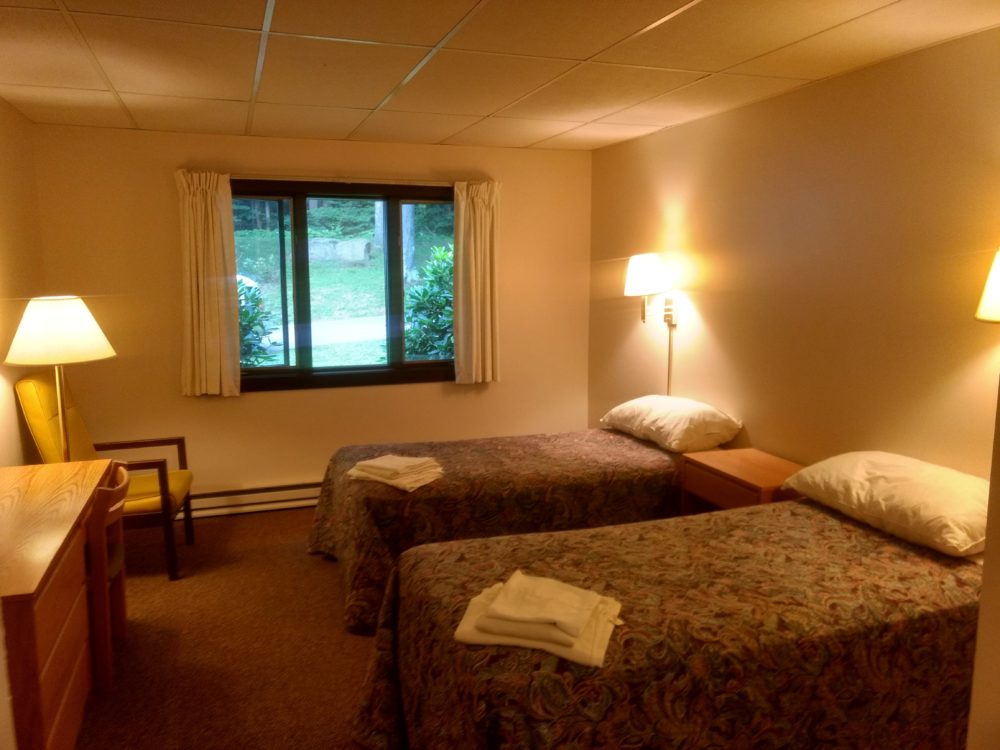 A one-time heating fee of $125 will be added Oct 15 – April 15.
The minimum reservation total is $750 or 15 persons.
All rates are based on a per person charge.
Weekend Rates: Double Occupancy - First night: $60, Additional nights: $40. Add $20 per night for single occupancy. Preference is given to groups staying two nights.
Weekday Rates: Double occupancy: $45, Single occupancy: $55.
Dining: Meal Service is available. (There is a 13 person minimum fee per meal.) Kid friendly and special banquet meals can be arranged in advance. Coffee and hot water are provide throughout the day when meal service is requested.
| Meal | Fee |
| --- | --- |
| Breakfast | $7 |
| Lunch | $9 |
| Dinner | $11 |
A $250 kitchen usage fee will be charged for groups preparing their own meals in the kitchen.
Amenities include Wireless Internet Access ($25 fee), LCD projector ($20 fee), TV, VCR, DVD player, overhead projector, marker board, projection screen, portable sound system, and hymnals.
Activities and recreation areas include campfire areas, sports fields, sand volleyball, basketball, four-square, sled riding hills, XC skiing, and hiking (see our Camp Map). Challenge course and climbing tower available if booked in advance for an additional fee. See Team Building for details and prices.
Water activities include swimming at the outdoor pool with lifeguard supervision at $50/hour and canoe and kayak rental on the reservoir with lifeguard supervision at $50/hour. Must be booked in advance. Only available in season.